In March 2022, the National Highway Traffic Safety Administration (NHTSA) issued the final regulation that self-driving car manufacturers would no longer need equip L4 and L5 level autonomous driving vehicles with manual driving control systems in order to meet the collision standards. It means that with the development of autonomous driving technology, control components such as steering wheels that serve human drivers for manual driving will no longer be necessary.
In fact, long before the regulation was issued, car companies such as Volkswagen, Mercedes-Benz and Hyundai had tried to abandon the steering wheel completely in order to achieve the goal of making the car "the third space". But at present, this idea is only realized on the concept car. On the one hand, the current technology has not yet achieved autonomous driving. According to ICV Tank, the penetration rate of L2 autonomous driving car was about 28.54% in 2021 and is expected to reach 64.76% in 2026, while the penetration rate of L 3-L5 high-level autonomous driving cars is expected to reach 2.21% in 2026, which means that the whole autonomous driving industry is still in the process of development from L2 to L3. And from the standards released by the SAE International (Society of Automotive Engineers International), compared with L2 assisted automatic driving, which is mainly controlled by human and L4 autonomous driving, which is mainly controlled by the vehicle system, L3 autonomous driving is currently in a relatively awkward position: that is, the vehicle has a certain "environmental detection " capability, but drivers still have to remain alert and manually intervene by controlling the steering wheel, brake pedal, etc. when the system is unable to perform its task.
On the other hand, relevant industry professionals said that some car companies are currently using the slogan "freeing drivers' hands from the steering wheel" as one of the selling points of L3 autonomous driving cars, but according to current regulations and policies, cars equipped with L3 autonomous driving system can only be taken over by the automatic driving system on specified road sections. "Human-machine co-driving" is still the main driving method in the L3 stage. This means that the idea of completely abandoning the steering wheel could be seen as a positive exploration of fully autonomous driving and intelligent cockpits in the future, but is somewhat risky in the current L3 stage.
Car companies who aware of this begin to try to use retractable steering wheel system that integrates the modes of both autonomous and traditional driving as a transition. For example, one of the design highlights of Celestiq, Cadillac's first electric vehicles shown at the Consumer Electronics Show (CES) and Audi's Urbansphere concept car is the use of a retractable steering wheel. Drivers can fold it to the dashboard in autonomous driving mode.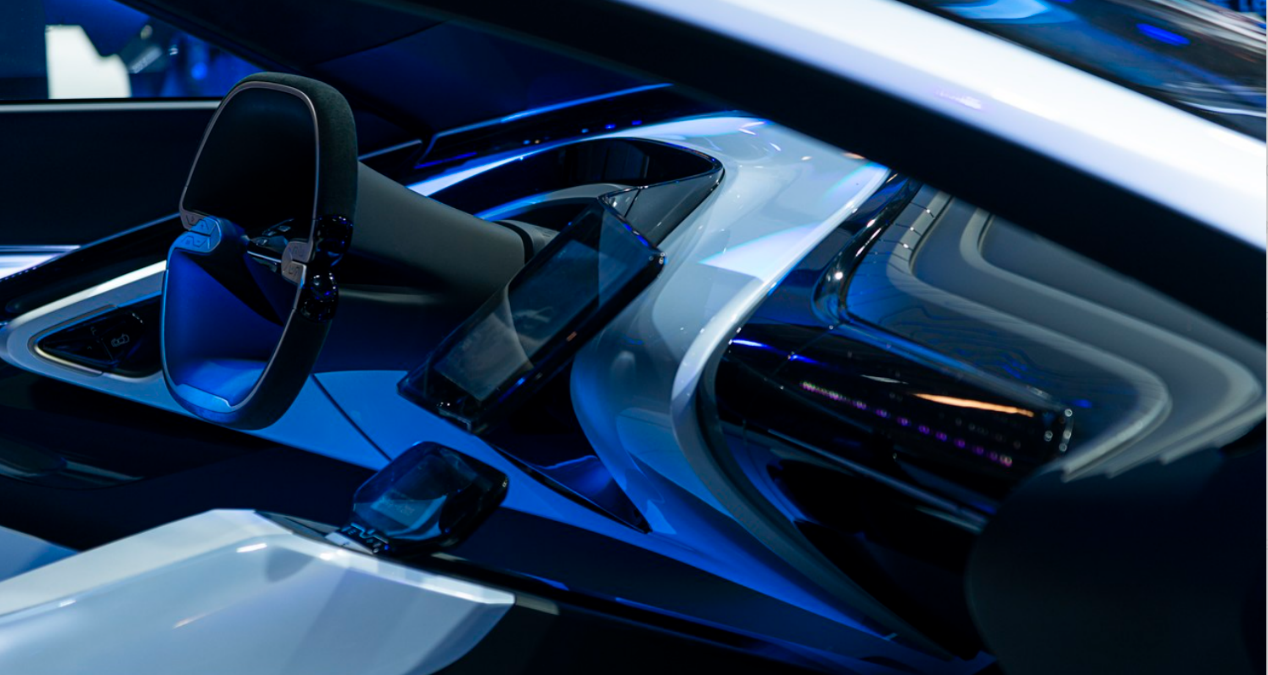 The retractable steering wheel which is designed for fully autonomous driving in the future not only gives people time to adapt to the driving experience without a steering wheel, but also leaves more space for drivers compared to the traditional fixed steering wheel. In addition, for car companies, the exploration of retractable steering wheel can deepen the corporate identity of "intelligent car companies" in the minds of consumers and is one of the innovative ways to differentiate themselves in the homogenous intelligent cockpit market as well. This is why many car companies choose to join hands with micro drive system manufacturers in this industry chain to make efforts in the retractable steering wheel. It is understood that ZHAOWEI who has always paid attention to the frontier technology and deployed in intelligent cockpit industry, including tilting & rotating screen drive system, car lifting speaker drive system, etc. ZHAOWEI is committed to the innovation of micro drive system and the improvement of customers' experience.
Nowadays, under the development trend of intelligent car, autonomous driving cars have become a competitive point for most car companies. Though the retractable steering wheel can only be seen in the concept car stage at present, perhaps when L4 or L5 autonomous driving becomes more and more common in the future, the retractable steering wheel with a sense of science fiction will achieve its mass production.
Media Contact
Company Name: Shenzhen Zhaowei Machinery & Electronics Co. Ltd.
Contact Person: ZHAOWEI
Email: sales@zwgearbox.com
City: Shenzhen
Country: China
Website: https://www.zwgearbox.com/automobile-drive
Disclaimer: This article is reproduced from other media. The purpose of reprinting is to convey more information. It does not mean that this website agrees with its views and is responsible for its authenticity, and does not bear any legal responsibility. All resources on this site are collected on the Internet. The purpose of sharing is for everyone's learning and reference only. If there is copyright or intellectual property infringement, please leave us a message.